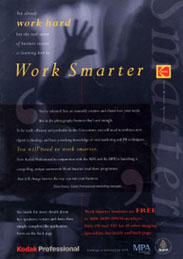 You've got TWO seconds (if you're lucky) to convince a reader it's worth carrying on reading your mailshot.
The first few words are vital. They MUST make an impact quickly – or you've wasted your money.
A well-written direct mailshot makes sure your product or service lands directly in the laps of people most likely to need you.
Direct mail marketing is an important part of the promotions mix – making sure the right people get to know about your products at the right time.
wordengineers.com are experts at fixing the customer's gaze on your message. We work from your brief. You tell us your objective and we forge compelling copy around it.
We work with top designers who will apply graphic skills to help make the message come to life INSTANTLY.
We can source appropriate database targets and distribute both hard copy mailshots and emails – or 'E-blasts') or simply create copy for you to dispatch using your own resources.
Why use us for your direct mail marketing campaigns?
Here's your answer (in less than two seconds): We'll Help Increase Your Profits
CASE STUDY: Kodak Professional sought to launch a nationwide seminar event programme targeting professional photographers.
The client required a compelling mailshot that would persuade its customers to attend the workshop programme – which in turn would give photographers the tools they needed to become more profitable – and therefore more likely to buy more Kodak product.
wordengineers.com proposed a direct mail campaign as a key element of an advertising / marketing campaign in the photographic trade media.
We developed the seminar programme tag: "Work Smarter" and employed a hard-hitting header and strap line to link with the instantly recognisable Kodak logo:
The intro copy ran: "You already work hard but the real secret of business success is learning how to Work Smarter"
The seminar programmes were a sell-out success, driving more photographers into the Kodak commercial environment.
Kodak Professional marketing manager Clare Bruce said: "Work Smarter was a huge success story for us. Commercial and portrait/social photographers were queuing up to learn how they could improve their business efficiency – which in turn led to considerable incremental sales for the division.
Anyone can create a corporate mailshot – but the secret is in developing the right mailshot with good design and with copy people really do want to read. wordengineers.com are experts at doing just that."
Contact us now for more information about our direct mail marketing service. wordengineers.com are based in Essex, UK.